Qual

Campus

The End to End Education ERP, LMS & CRM Software for Higher Education Institutes
All in one Education ERP Software now with 80+ Modules

Take Control Of Your Campus Using Education ERP, LMS & CRM

Trusted by reputed  Educational Institutions Including below
Are you looking for education ERP software for your University, College or School?
COVID-19 propelled education institutions at embracing technology like never before. This adoption of technology should not be limited to just online learning. But other aspects like CRM, Admissions, Attendance, Fees, Placements and Exams needs to be automated like never before, keeping the data safe and secure is another aspect. Keeping costs/budgets low in this period of recession is paramount.
Here QualCampus™ Education ERP software comes to help the educators, explore the new age End to End ERP for Education. QualCampus™ is Capable of Managing an Institute, Group of Institutes, Universities, Colleges, Schools…. Its an end to end Education ERP.
QualCampus™ – Packed with 80+ Modules like CRM- Enquiries, Online Admissions, Online Lecture Delivery, Online MCQ, Online Examinations, On Screen Marking, Proctoring, Library, Online Fee Payments, Financial Accounting, Payroll,  Stores and Inventory, Chat, etc. all that you need for smooth functioning of your Institution. 
With QualCampus™ you can get rid of high spending on your IT infrastructure and implement cloud-based educational ERP that is packed with all the necessary modules that can be customized and offers you end-to-end management of the education life-cycle : from admission to examination and alumni and everything in between.. 
Features For Every Department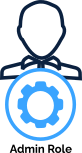 Admin can handle academic and non academic module as per the access rights. From creation of Academic calendar till the convocation schedule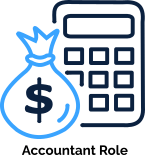 Finance Team can do all transactions pertaining to Fees, receivable and payables along with the budgeting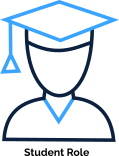 Students can check their Study material Session Plans, time table, Exam schedule and participate in events and placement activities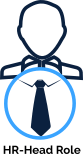 HR handles the Recruitment of Teaching and Non teaching staff, their induction, training and welfare.
Payment- various payment gateway integration is inbuilt in the application for online payments by Students and Parents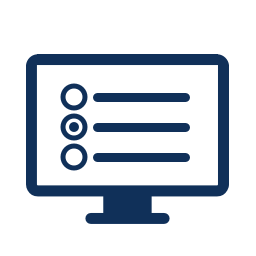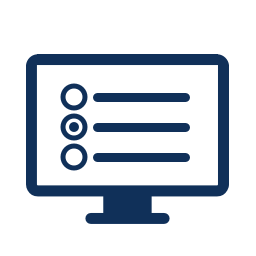 QualCampus™ has the most proven online admission process, suitable for ALMOST ALL Types of INSTITUTES.
In the times of COVID-19 and social distancing the Online Admission Software is the lifeline of schools, colleges and universities. Program wise the Online Admission can be setup for eg. PGDM and Global MBA can have different admission forms.
Place the registration link with the advertisement, the student is going to register themselves with OTP verification. Read More…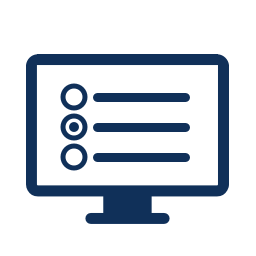 QualCampus™ – package of 80 modules! Serving all the different ROLES and FUNCTIONS, an Institute has. 100% Resource Planning!
Choosing a feature rich Software or ERP is NOT enough to make it LIVE, it requires to choose the EFFORTLESS SUPPORT SYSTEM.
Moreover QualCampus has module wise chat bot to assist users
Support is very important factor in the success of any ERP in Colleges and Universities Read More…
Qualcampus™ is having inbuilt accreditation modules for NAAC and NBA which is paramount for the Colleges and  universities to maintain Quality in all the process by  achieving Course Outcomes and Program outcomes You need to take care of daily operations, in the back ground  Qualcampus generates reports required for NBA or NAAC as per the Course Outcome and Program Outcome.
Qualcampus™ saves lot of time of the College and University staff to prepare the reports. Read More…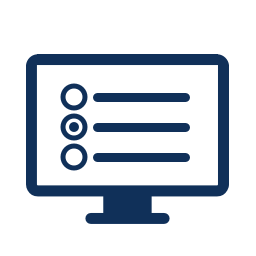 QualCampus™ is capable of managing an Institute, Group of Institutes, different types of Institutes and in combine a WHOLE University! Yes, in ONE PACKAGE, SINGLE LOGIN!
Its a unified platform for everything you need in an ERP for Education.
Its an ERP for schools, colleges and universities of the post COVID world Read More…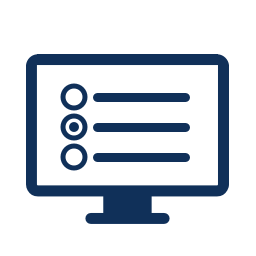 QualCampus™ can be integrated with ANY PAYMENT GATEWAY.
Student/Parent can check the outstanding status online and PAY through secure Payment Gateway.
Online fee collection is the boon for schools, colleges and universities in this time of Covid-19 lockdown and social distancing.
Student can apply for the different certificates like Bonafide, Study Certificate ONLINE, and can PAY the fees too! Read More…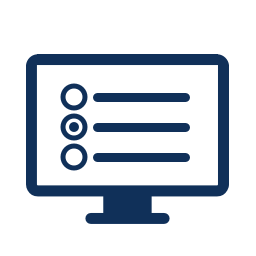 QualCampus™ comes with Online Objective type exam- MCQ- Quiz for evaluation and Descriptive exams.
The teacher can upload the Quiz questions and correct options. The student can attempt and check their performance in real time.
Very useful in times of COVID-19 and social distancing Read More…
What Our Clients Say regarding
Qual

Campus

Education ERP
All in One- An End to End ERP for Education
Versions Available – College ERP Software, University ERP Software and School ERP Software
Join the 450 + Satisfied Colleges & Universities Today.
A College Software backed by Artificial Intelligence and  Machine Learning